DVSA Test Centre – Goole – Yorkshire
DVSA Approved Test Centre Goole Yorkshire
We here at 1st Class Solutions are proud to announce that we have just celerbrated our 6th year as an approved DVSA Practical Vocational Testing Centre and DVSA Customer Site. This also includes our 2nd year at our new purpose built training and DVSA test centre on the outskirts of Goole.
Our Next DVSA Test dates for our Goole Centre are as follow:
Monday 22nd training and then Tuesday 23rd January 2018 for training and test
or
Monday 29th training and then Tuesday 30th January 2018 for training and test
or
Wednesday 7th training and then Thursday 8th February 2018 for training and testt
or
Tuesday 13th training and then Wednesday 14th February 2018 for training and test
or
Tuesday 20th training and then Wednesday 21st February 2018 for training and test
or
Monday 5th training and the Tuesday 6th March 2018 for training and test
( Please call 01405 763688 or 07912 387 830 to check latest availability )
For more information or to book a place please feel to contact us on 01405 763688 or 07912 387830
 Mondays and Wednesdays all through November and December 2016 with the training day(s) the previous working day(s)
If you would like to see more information on this course please read the below and also see our training materials and tutorial videos on our resources page ( accessed from the tabs at the top of this page )
This means that we can provide you with training and tests for the following courses:
B+E ( Car and trailer ) and Driver CPC Module 4 ( HGV )
For prices on the above courses please see the individual course page or contact us for more information.
Driver CPC Module 4 Practical Test
Practical test assessing the candidates knowledge and ability in the following areas.
Loading the vehicle with due regard for safety rules and proper vehicle use.
Ensuring security of the vehicle and its contents
Preventing criminality and trafficking of illegal immigrants
Assessing emergency situations
Preventing physical risk
Carrying out a vehicle safety check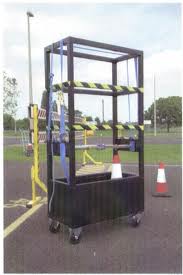 The above is classified into 5 topic areas with a pass mark of 15% out of a maximum of 20% in each topic area and an overall score 80%.  If you do not wish to drive professionally you need only sit modules 1 and 3. Modules 2 and 4 can be undertaken at a later date if you so wish.
The price for this is as follows:
£140 ( Inc Vat ) for training / help and advice /hire of vehicle for test
£55 DSA test fee
For further details please contact us on 07912 387 830 or 01405 763688.